International Honorary Members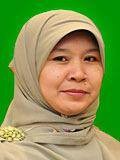 Associate Professor Dr. Rusni Hassan 
Dr Rusni Hassan Associate Professor and Deputy Dean of IIUM Institute of Islamic Banking and Finance / Malaysia is awarded Honorary membership of WOB.
DR. Rusni's works and contribution to Islamic Finance has also been recognized internationally when she was listed among the top 10 women in Islamic Finance by CPI Financial in 2013 and has been awarded as most talented women professionals in Islamic Banking, Asia Islamic Banking Excellence Awards, CMO Asia 2014. Dr. Rusni's publications includes books on Islamic Banking and Takaful, and Corporate Governance of Islamic Financial Institutions.
"WOB Honorary Members are distinguished individuals who are experts in their field who can play a significant role in WOB to accomplish WOB mission. Honorary members shall be advisers to WOB and assist WOB to raise funds by way of aid and/or sponsorship of products and also support marketing of products by using their network. Honorary Members do not pay fees and do not have voting rights"
Associate Professor Dr. Rusni Hassan is a huge resource and an inspiration to all Malaysian and Maldivian women.On behalf of WOB Executive Team thank you for your support to WOB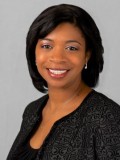 Samira Cook Gaines
Samira Cook Gaines serves as the Chief of Civil Rights and Economic Empowerment for the National Community Reinvestment Coalition (NCRC) were she provides strategic, programmatic leadership and direction in the areas of wealth creation and asset building for NCRC's Housing Counseling Network, the National Neighbors Civil Rights program, and four small business development centers located in Washington,
DC and New York City.
Samira was the Founding Director of the Washington, DC Women's Business Center (DC WBC) which supports women entrepreneurs through training, individual consultation, mentoring, and business growth through government procurement opportunities and exporting. Under Samira's direction, the DC WBC assisted over 1000 women in achieving their business goals. In honor of her work with small businesses, Samira was selected as a White House Champion for Change in the area of
entrepreneurship mentoring.
Throughout her public service career, Samira has leveraged her knowledge and experience to support policies and initiatives that insure fair and equitable access to wealth creation and community economic development through homeownership and business development across the country. Her women's empowerment and
entrepreneurship work has also taken her to several countries as a Speaker Specialist for the US State Department in Europe, the Middle East and the Pacific Islands. Samira has also served the residents of the District of Columbia as Assistant Director for Training and Education for the Department of Small and Local Business Development.
Samira received her Bachelor of Arts degree from Mount Holyoke College in Massachusetts and her Master of Public Administration degree from The George Washington University in Washington, DC. She is an active member of her Fort Lincoln neighborhood and volunteers on the Board of the Association for Enterprise Opportunity and the Association of Women's Business Centers. Samira is also a proud member of
Alpha Kappa Alpha Sorority Incorporated.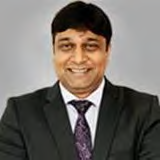 Vikram Sinha 
Mr. Vikram Sinha is the Chief Executive of Ooredoo Maldives.
Mr. Vikram Sinha joined Ooredoo Maldives in 2014, with over 16 years' experience in telecom, strategy planning and execution, brand building and sales development.Vikram is an experienced telecoms professional who has delivered business growth throughout his career with effective change management.
Virkram is a proven business leader and turn-around specialist, with a track record of driving top-line growth, increasing profitability and building teams across different industries and geographies.
Prior to joining Ooredoo Maldives, Vikram was Managing Director of Airtel Seychelles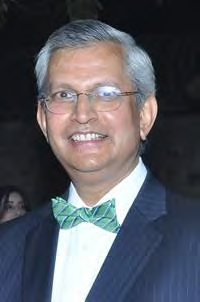 Professor Prajapati Trivedi
Dr. Prajapati Trivedi is an Indian Economist, who served as a Secretary to the Government of India and presently a lecturer at Harvard University
Until August 2014,Dr. Prajapati Trivediwas Secretary to the Government of India with the responsibility for Performance Management in Government of India. He designed and implemented the Performance Monitoring and Evaluation System (PMES) for Government of India.
In addition, he was Chairman of the National Authority for Chemical Weapons Convention. In this capacity he represented India in the Executive Council of the Organization for the Prohibition of Chemical Weapons in The Hague, The Netherlands.
Mr. Kamran Ziauddin
Mr. Kamran Ziauddin becomes an International Honorary Member of WOB. Mr. Kamran Ziauddin is a Business Continuity Practitioner and Trainer with a unique blend of multi-functional process exposure across various industries like Banking and Finance, Brokerage, Real Estate & Property Management, Money Exchange, Merchant Acquiring, Power and Energy, IT and Information services, which gives him an edge on understanding specific customer needs, risks and challenges.
Mr. Ziauddin brings in a professional experience of 25 years handling diverse projects related to Strategic Planning and Program Management, Quality and Change Management and Process Improvement with about 15 years spend with Business Continuity.
He has been actively working in different countries viz. UAE, Oman, UK, Iraq, Qatar, Saudi Arabia, Egypt, Sudan and Sri Lanka across 3 different continents, putting in place business continuity frameworks to meet organization resilience and unique challenges growing in each of these markets. As a trainer, he has conducted 100 plus sessions to train over 2000 personnel on Business Continuity best practice methodology and implementation. He is currently based in the UAE and is an Associate Director / Consultant for MSI Management Consultants, Sri Lanka.
Mr. Kamran Ziauddin will be part of the capacity development and training team of WOB.