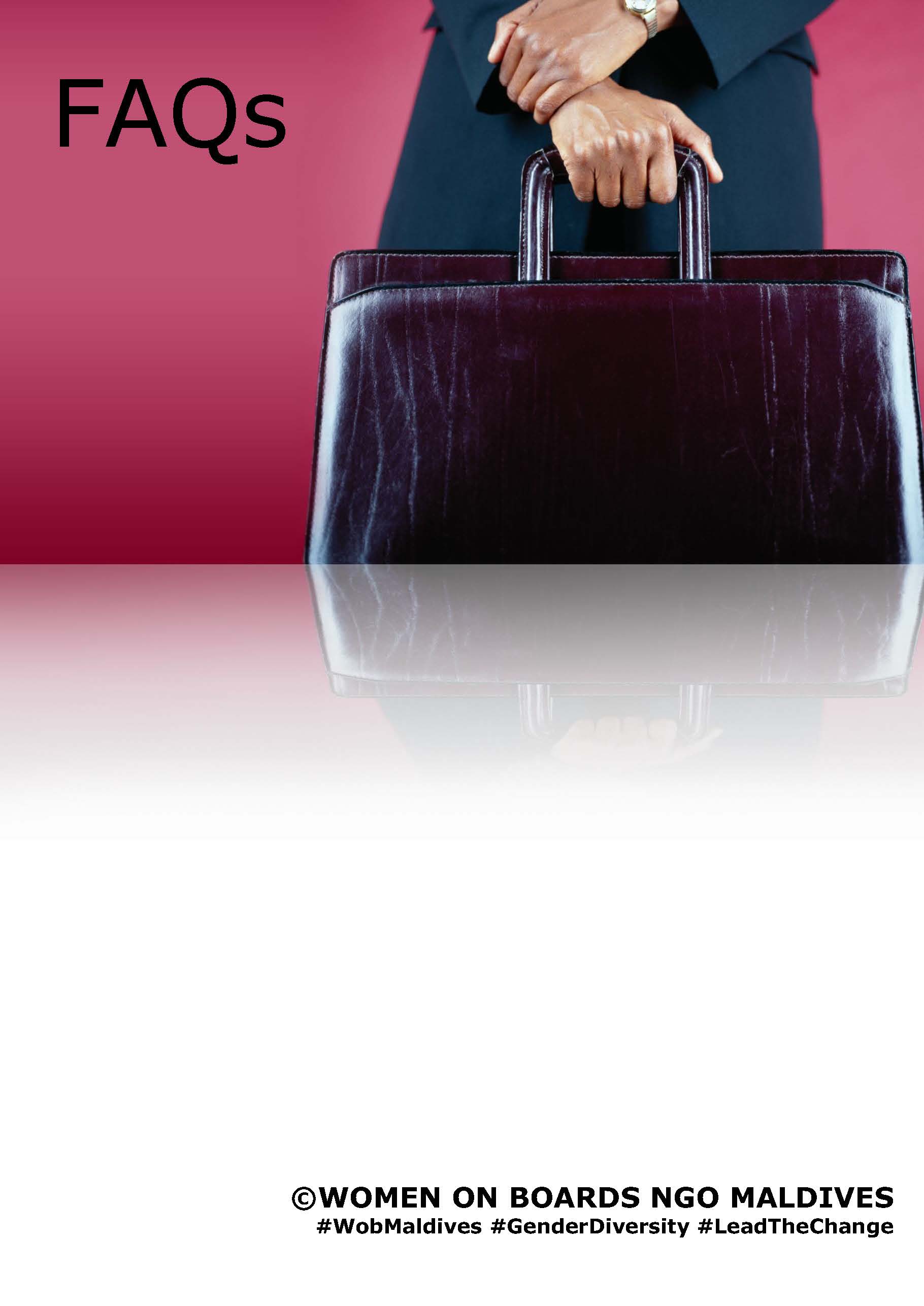 IS WOB A POLITICAL ORGANIZATION?
Women on Boards (WOB) NGO Maldives was founded with the vision to accelerate progress towards a better gender balance on the corporate boards and top management of Maldivian Companies and Organizations. WOB facilitates a non-profit initiative that surrounds with mainly representation of women. We are apolitical and independent of any political party.
WHO ARE THE KEY SPONSORS OF WOB?
As of October 2015, we are proud to have endorsed 11 corporate subscriptions. From State Trading Organization to MWSE to the Bank of Maldives, we have endorsed them all within just ten months in existence. Below are our current corporate partners:

We are actively in search of corporate leaders and constantly urge organizations and institutions to take part in our ambitious reform agendas. If you are interested we are one email away at admin@womenonboards.org.mv
WHAT DO SPONSORS RECEIVE IN EXCHANGE FOR ASSISTANCE?
Added value is guaranteed in the sense that our sponsors will receive value for the sponsorship. WoB offers many ways for you to economically empower women and once you become our sponsor you are entitled with "gender-diverse approved" corporate status. Furthermore with sponsorship your organization is given recognition and acknowledgement on our events and gatherings as a true believer of women empowerment.
DOES THE EXECUTIVE BOARD EARN ANY FINANCIAL GAIN FROM WOB
Serving on a non-profit board is an enriching experience and "change" is one of the primary incentives that drive the Executive Board of WOB. With good will and intentions our Executive Board is in it completely on pro bono basis.
DOES WOB HAVE ANY PUBLISHED REPORTS?
WOB's quarterly bulletin explores topics such as effective participation, equal opportunities in economic development, strategies to promote the economic empowerment of women and so on.