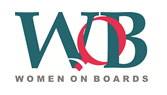 Welcome to Women on Boards!
---
Introducing Women On Board - Equality in the Board Rooms
I am delighted to have the opportunity to introduce "Women On Boards [WoB], NGO of the Maldives", a Catalyst initiative operating in Maldives that promotes the appointment of women, into corporate boards, businesses and diverse workplaces. It is a proven solution addressing the lagging representation of women on boards and the increasing demand for diversity in corporate boardrooms. Our objective is to be a leading advocate on a range of issues impacting women's capacity to lead. We believe that collaboration often produces a better policy outcome. We are dedicated to forming coalitions for Women to represent the interests of business, corporate boardrooms and enterprises.
WOB NGO of the Maldives is dedicated towards achieving meaningful, representative diversity, transparency, and far more ambitions. Our main aim and vision is to unleash the economic power of women and bringing the world's largest excluded group into the fold. We are looking for not just membership, though it could be a start! We are looking for visions to prosper and your support and participation could mean a lot when it comes to economic prosperity. Together let us unlock women's doors to success and unblock their avenues of opportunity.
Please download and fill out the application form if you are interested in becoming a Member (terms and conditions apply and an annual membership fee of MVR 100 apply). For more information contact +960 7839986 OR if you are using Viber please contact +960 7488728
- This website is currently under construction -